Work is that word in the society today which is devoid of any excitement, any flavor or emotion. There are very few people in the society who take work as the process of passion and dreams in working professionals. For most of us it's just a boring terminology which describes our everyday robotic efforts to get a sufficient flow into our bank accounts by the end of the month. The hierarchical system in almost all the working environments has grown into mostly a toxic one. You will see about "Future Of Work Environment And Impact" in this blog.
Know your professional skill index
Take Professional Skill Index test now
Employees are going close to becoming machines day by day and there is a serious difficulty regarding work ethics and the fair system inside the organizations. Although there are a lot of negative points, there are also positive developments like the gradual process of female participation and young ideas. Although discipline and maximum efforts is the moto in most of the organizations, there are problems such as overtimes, discrimination and insufficient payments. You can also check about certification course for workplace communication.
The dark case of corruption is definitely prominent. The main problem that is seen nowadays is the increasing gap between work environment in theory and in reality. Tings do seem quite advanced and growing from afar but the show behind the curtains does point questions on a number of "must and must nots". There have been a lot of instances which has revealed how the interns and junior workers are harassed and bullied at many organizations worldwide. Illegal processes and workplace corruption has always been a thing. Now-a-days jobs are so less that a lot of people who have the required or maybe better qualifications are sitting at homes attracted by every small opportunities of money. Therefore there is a major drain of skills as they are doing something they do not have talent for. You can also check career & job switch guidance.
Know your professional skill index
Take Professional Skill Index test now
In third world countries like India or in other developing countries like the ones in Asia are facing a major brain drain where the people are leaving and working in different developed countries to earn better salaries and a better standard of living. Work is all about earning money today and this culture has been instilled in the brains of the people so deep that things can hardly change in the future. The fierce competition, is continues to exist can actually not do any help in decreasing corruption. Proper rules and punishment systems can help if brought into the scene. The one thing that can change a lot and for the better is further increase in the participation of female employees. The male female ratio has already hugely changed in fields like engineering, medical and information technology. With the increased distribution of skills and education, this might go on a further increase and therefore better productivity. Another thing that is likely to change in the future is the participation of young minds. Young and creative ides have contributed a lot in the work organizations giving them a new angle.
This does add a tinge of passion and therefore may make the product unique and more approaching. The new inventions and the increase in the entrepreneurial tendencies may increase business and ideas helping in the increase in the spread of employment. More participation of fresh minds can also normalize the process of hierarchy and mutual respect can bring down the tendencies of bullying and harassments. Proper information of work laws can help bring down corruption and overtimes. The future therefore can be developing but boring until and unless people find their exposure to interest and passion in their struggles for earning a living.
Know your professional skill index
Take Professional Skill Index test now
Resume Creation & Review Service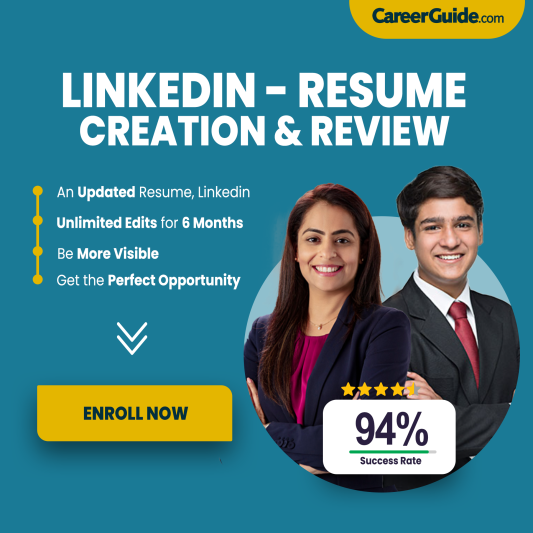 In today's job market, creating a resume that stands out from the rest can be a challenge. This is where the importance of a resume creation & review service comes in. This service helps individuals craft a professional and compelling resume that showcases their skills and experience in the best possible light. In this article, we will discuss the importance of a resume creation & review service. First Impressions Matter: A well-crafted resume is often the first impression that a potential employer has of a job candidate. A resume creation & review service ensures that your resume looks professional, is easy to read, and highlights your skills and experience in a way that is relevant to the position you are applying for. This first impression is crucial, as it can determine whether or not a candidate is invited for an interview. Customized Resumes: One of the key benefits of a resume creation & review service is that it creates customized resumes for job candidates. Each resume is tailored to the specific job opening, taking into account the requirements of the job and the skills and experience of the candidate. This customization ensures that the candidate's resume is targeted and relevant to the position, increasing the chances of getting an interview call. Know More Details on working professionals.
Know your professional skill index
Take Professional Skill Index test now
Masterclasses are advanced level courses that offer in-depth knowledge and practical skills in a specific field or discipline. These courses are designed to provide working professionals with the opportunity to enhance their skills and advance their careers. Masterclasses are becoming increasingly popular among professionals due to their practical and hands-on approach, providing a valuable learning experience to help them to excel in their fields. In this article, we will discuss the importance of Masterclass for working professionals.