JEE full form stands for a joint entrance examination JEE Main is not an easy exam to pass. It can take months, even years, of hard effort and preparation. The majority of applicants begin their preparations at least a year in advance, while others begin a month or two before the scheduled examination date. While everyone has their unique exam preparation approach and study regimen, they all crumble under pressure or when worry sets in.
If you're feeling under a lot of strain because you're running out of time to study, we've put up a comprehensive study plan to help you prepare better for the JEE Mains exam. This will not only provide you with useful information, but it will also improve your chances of passing the exam. First, let's know its full form
NIRF top engineering colleges 2023
Syllabus and Exam Pattern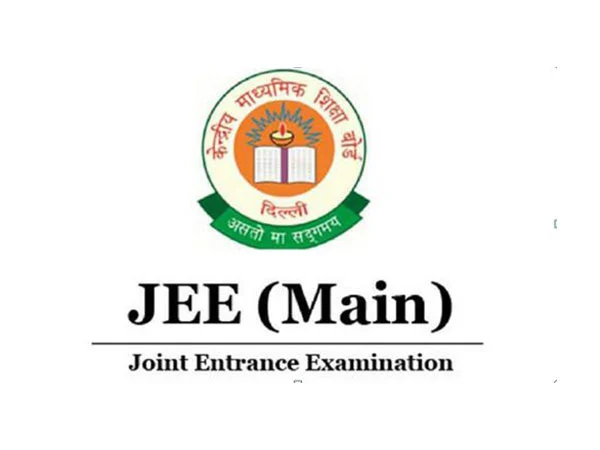 The syllabus of any exam is the most crucial item to start studying for. As a result, students must be aware of the most recent syllabus before beginning their JEE exam preparation. Students should be familiar with the format of the JEE test after learning the syllabus. That is, how many papers are in the JEE exam, and how many questions are in each paper from each subject? This will assist you in developing a better preparation strategy efficiently.
Now that we know the JEE full form, let's look at the study material you can use. Students should now be aware of suitable study materials after learning about the exam's syllabus and methodology. The study materials you choose are critical to your success in the JEE exam. In order to pass the JEE Main exam, candidates must make judicious use of study materials. Students should study the NCERT texts numerous times. In JEE Main, having a good grasp of ideas is always advantageous. In addition to NCERT texts, you'll need other books to pass JEE Main. The recommended books for JEE Main are listed below.
1.

Physics

:  NCERT, HC Verma, DC Pandey, I.E Irodov, etc.
2.

Mathematics

:

NCERT, S L Loney, R.D. Sharma, etc.

3.

Chemistry

:

NCERT, R.C. Mukherjee, O.P. Random, M.S. Chauhan, etc.
NIRF top engineering colleges 2023
You must have a well-planned schedule in which all subjects are given equal attention. Always remember you cannot pass this exam by scoring well in one section. If you want to pass this exam, you must have a thorough understanding of all three subjects: physics, chemistry, and mathematics. Only a timetable can ensure an equitable division of time. you should have a well-constructed timetable. So that you can focus on all sections equally and score good marks in JEE.
Prepare Notes and do Revision
Apart from the JEE full form here are some study tips for students. Students should put the main points of each chapter in their chapter notes after they finish each chapter so that they do not have to study the complete book a few days before the exam and their time is not wasted. You will memorize more if you revise frequently. The review will help you remember important facts and formulas, which will improve your problem-solving ability and accuracy. Never leave your doubts unanswered. Discuss any doubts or questions you have with your teachers, friends, or other people who can help you. Make assured that you understand all of the concepts.
Students should go over their previous year's papers. In this approach, they will gain an understanding of the difficulty level of questions on the JEE exam. They will gain an understanding of the exam format and topic importance by working on prior-year papers. Both 11th and 12th-grade academics should be prioritized. We all know that the majority of the JEE exam is made up of questions from classes 11th and 12th. It will be quite easy to pass the exam if they have clear fundamentals from the 11th and 12th grades.
NIRF top engineering colleges 2023
Solve Mock Test and Analyze
Students should do more practice papers as time goes on, as this will increase their speed and accuracy. Students will also receive assistance with time management during the examination. Students should evaluate their preparedness on a regular basis. For example, if a student has studied a topic for 15 days, he or she can take a test relevant to that topic in order to examine what they have learned and how they are performing.
You should maintain an optimistic or positive attitude at all times. Have faith in yourself. Always keep in mind what you want to achieve and what your goal is. There will be instances when you are dissatisfied with your work or demotivated. You want to stop, get distracted from your preparation. Don't give up on your dreams. You have to just try hard for a better future. Staying healthy and exercising on a regular basis can help you relax and freshen up.
Maintain a positive attitude and begin working in the right way. To succeed in the JEE full form (joint entrance examination), you must master the fundamentals and stick to a well-defined approach. Make your personalized plan using the advice provided. If you stick to your plan, you will almost certainly crack the JEE Exam on your first attempt.
Frequently Asked Questions