The capital of Tamil Nadu, Chennai, is home to a wide variety of the best university in chennai that cater to different academic specialties. The University of Madras provides a broad range of academic programmes across disciplines thanks to its lengthy history and stellar reputation. With a strong emphasis on engineering, technology, and research, Anna University distinguishes out for offering students cutting-edge coursework and working with businesses. 
In addition, schools like Loyola College, Stella Maris College, and Women's Christian College are well known for their outstanding academic programmes and active campus communities. These best university in chennai give students a wide range of opportunities to pursue their academic and professional objectives, ensuring a vibrant academic atmosphere in the city.
download Universities/colleges cutoff
1. Indian Institute Of Technology Madras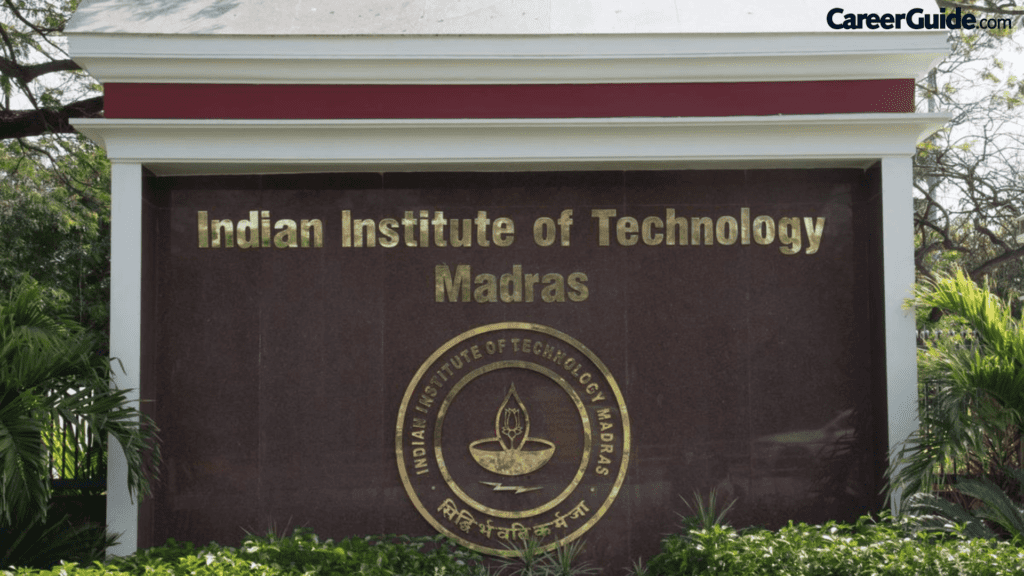 IIT Madras is a public technical and Research University established in 1959. The institute has been ranked as the top engineering institution by NIRF for four consecutive years- 2016 to 2019.
IIT Madras is a leading institution of higher education in India and is committed to providing world-class education and research. The institute is a source of pride for India and has made significant contributions to the nation's development.
It offers undergraduate, postgraduate, integrated, and post-doctoral programs. IIT-M has 16 academic departments namely Aerospace Engineering, Applied Mechanics, Biotechnology, Chemical Engineering, Chemistry, Civil Engineering, Computer Science and Engineering, Electrical Engineering, Engineering Design, Engineering Physics, Humanities, and Social Sciences, Mechanical Engineering, Management Studies, Metallurgical and Materials Engineering, Mathematics, Ocean Engineering, and Physics.
IITM B.Tech admission is done on the bases of the candidate's rank in JEE Advanced followed by JoSAA Counselling. Scores obtained in CAT, GATE, IIT JAM, and HSEE examinations are considered for admissions to MBA, M.Sc., M.Tech, and Humanities programs respectively.
IIT Madras has been regarded by NIRF as India's best university for the past five years in addition to being the country's top engineering school. This demonstrates the institute's excellence in all spheres of learning and investigation.
Anna University is a public state university established in 1978. Anna is the best university in chennai has 13 constituent colleges, 3 regional campuses, and 593 affiliated colleges (government, government-aided and self-financing colleges). It was ranked as the 7th best in the University category in the NIRF 2019, 8th in Engineering category in The Week 2019, and 9th in Engineering category in NIRF 2019.
It offers 120 courses across various streams like Engineering, Business & Management Studies,IT & Software, Architecture & Planning,Science, Banking, Finance & Insurance, Design, Hospitality & Travel, Humanities & Social Sciences, Aviation,Mass Communication & Media, Accounting & Commerce, Teaching & Education, Medicine & Health Sciences and Law.
The students can choosefrom the Full-Time or Part-Time Classroom, Distance/ Correspondence, and Online courses.
India is fortunate to have Anna University, a highly esteemed institution of higher learning. It continues to generate top-tier scientists, engineers, and technologists who have a substantial impact on the advancement of the country.
Candidates are selected in BE/ B.Tech program on the bases of Tamil Nadu Engineering Admission (TNEA) followed by counseling. NATA score and GATE score are considered for B.Arch and M.Tech respectively.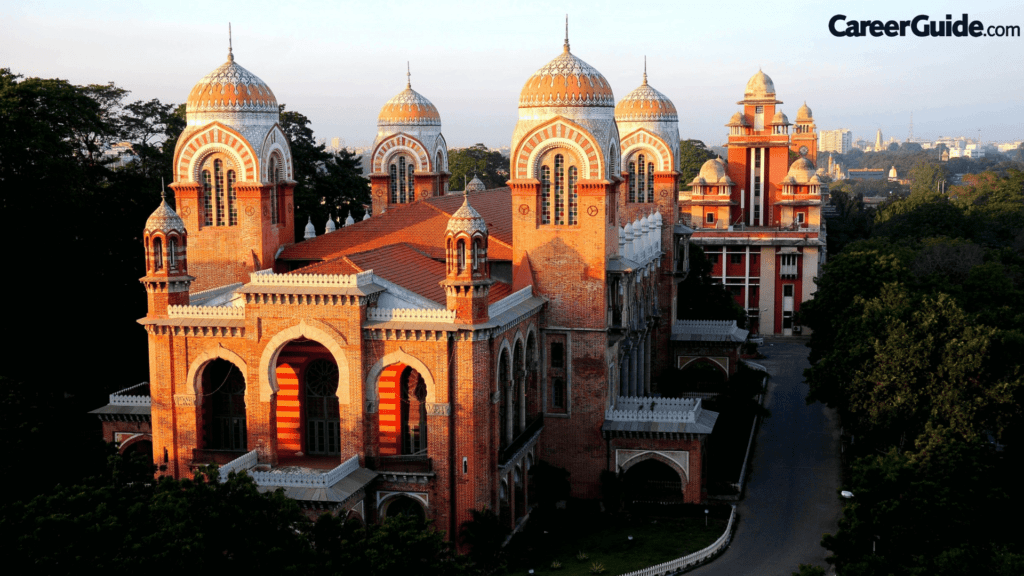 The University of Madras or Madras University is a public state university established in 1857. NIRF ranked it 22nd in the list issued in 2020. U.S. News & World Report 2020 ranked it 1213rd in overall and 559th in the field of Chemistry.
The degrees offered are M.Sc, MBA, M.A, BA + MA, M.Com, Ph.D., M.Phil, M.C.A, L.L.M, M.Ed, PG Diploma, M.Tech, M.Lib.I.Sc, M.D Pathology, M.D Pharmacology, M.D Microbiology, Diploma, Certificate degrees.
Departments under the university are divided into various schools- Historical Studies, Social Sciences, Political and International Studies, Economics, Information and Communication Studies, Philosophy and Religious Thoughts, Fine and Performing Arts, English and Foreign Languages,Tamil and other Dravidian Languages, Sanskrit and other Indian Languages, Business and Management, Mathematics, Statistics, and Computer Science, Earth and Atmospheric Science,Chemical Sciences, Physical Sciences, Life Sciences, Basic Medical Sciences, and Nanoscience and Photonics.
UG admission is based on scores obtained in the qualifying examination. The best university in chennai conducts various entrance exams for admission to all the postgraduate programs. Admission to MBA and MCA is done on the basis of the scores obtained in TANCET 2020. MPhil and Ph.D. admission is done based on the merit secured in the University-based entrance test followed by an interview.
4. Sri Ramachandra Institute Of Higher Education And Research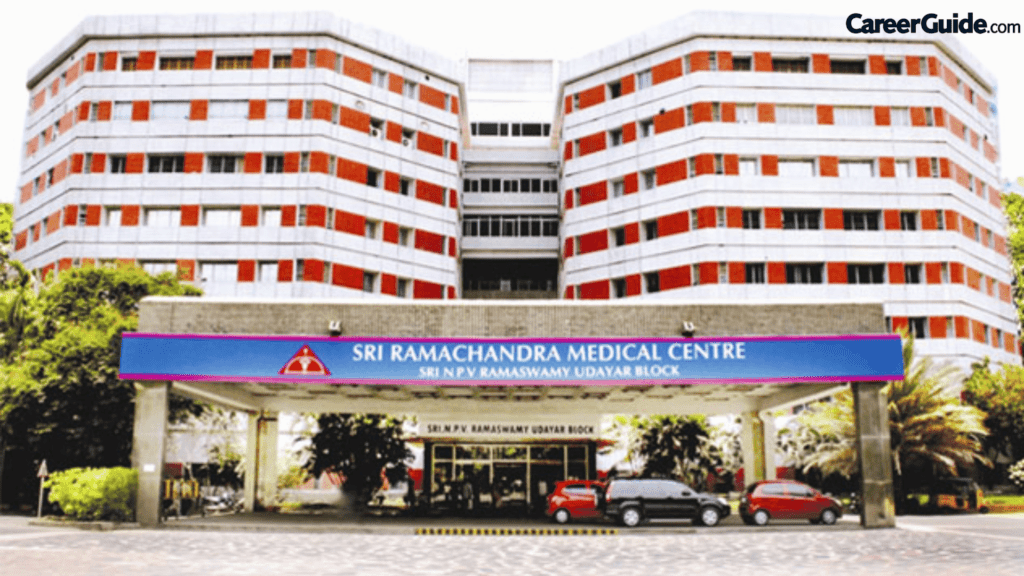 SRIHER, formerly Sri Ramachandra University (SRU), is best university in chennai is a private institute established in 1985. NIRF ranked Sri Ramachandra Institute 54th in India in 2019, 33rd among universities, 11th in the medical ranking, and 26th in the pharmacy ranking. It was ranked 22nd among medical colleges in India in 2020 by India Today.
The programs offered by the institute include Pharm.D, B.Tech, MBBS, M.Sc, MBA, B.P.T, BASLP, M.D General Medicine, BBA, B.Sc, M.D, BOT, M.P.T, B.Optom, M.D Paediatrics, Ph.D., M.Pharm, M.S General Surgery, D.Sc, M.P.H, B.Sc ( Hons.), M.S Obstetrics & Gyn, BDS, M.D Pathology, P.B.B.Sc, Pharm.D (PB), M.Phil, M.S Orthopaedics, M.Optom, Certification, MDS, M.D Community Medici, M.S, M.D Pharmacology, M.D Psychiatry, DM, M.Ch, M.D Microbiology, D Physiology, M.D Biochemistry, M.D Anatomy, and B.Pharma.
NIRF top engineering colleges 2023
5. Sathyabama Institute Of Science And Technology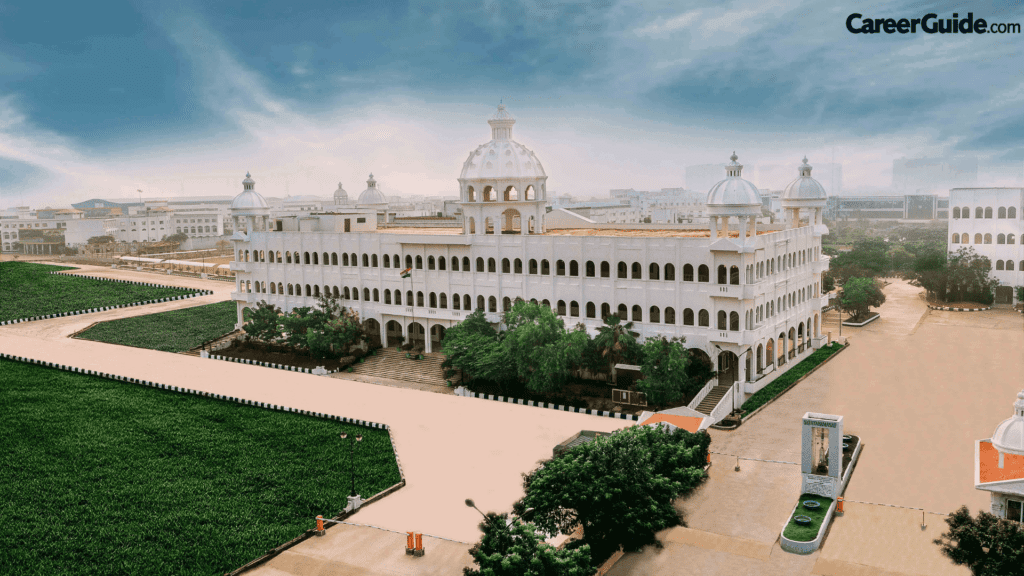 SIST, formerly Sathyabama University, is a private, deemed to be the best university in chennai established in 1987, Tamil Nadu. NIRF ranked Sathyabama in the top 51st universities in the engineering ranking in 2020, 39th among universities, and 61st in the overall category.
The institute offers undergraduate and postgraduate courses in various streams including Engineering, Architecture, Commerce, Science, Management, Dental, Arts, Law, Pharmacy, Design, and Paramedical.
Admission to various courses is based on performance in the entrance examination conducted by the Institute itself. Counseling is followed by the examination.
download Universities/colleges cutoff
6. Frequently Asked Questions
Q:Which is the top 1 university in Chennai?
The top 1 university in Chennai is Indian Institute of Technology Madras (IIT Madras). It is a public technical and research university established in 1959. IIT Madras has been ranked as the top engineering institution by NIRF.
Q:Which university in Chennai has well known?
In Chennai, the University of Madras is well-known and occupies a significant place in the city's educational scene. One of the oldest and most prominent universities in the area, it offers a wide variety of programmes in many different academic fields.
Q:Which is the best college to enjoy in Chennai?
Numerous institutions in Chennai provide an active and engaging on-campus life. Loyola College, Stella Maris College, and Women's Christian College are a few well-liked choices that are renowned for having a fun and active culture.
Q: Who is No 1 university Tamil Nadu?
The top university in Tamil Nadu is Indian Institute of Technology Madras (IIT Madras). It was founded in 1959 and is a public technical and research university. For the past five years, NIRF has recognised IIT Madras as the best overall university in India.